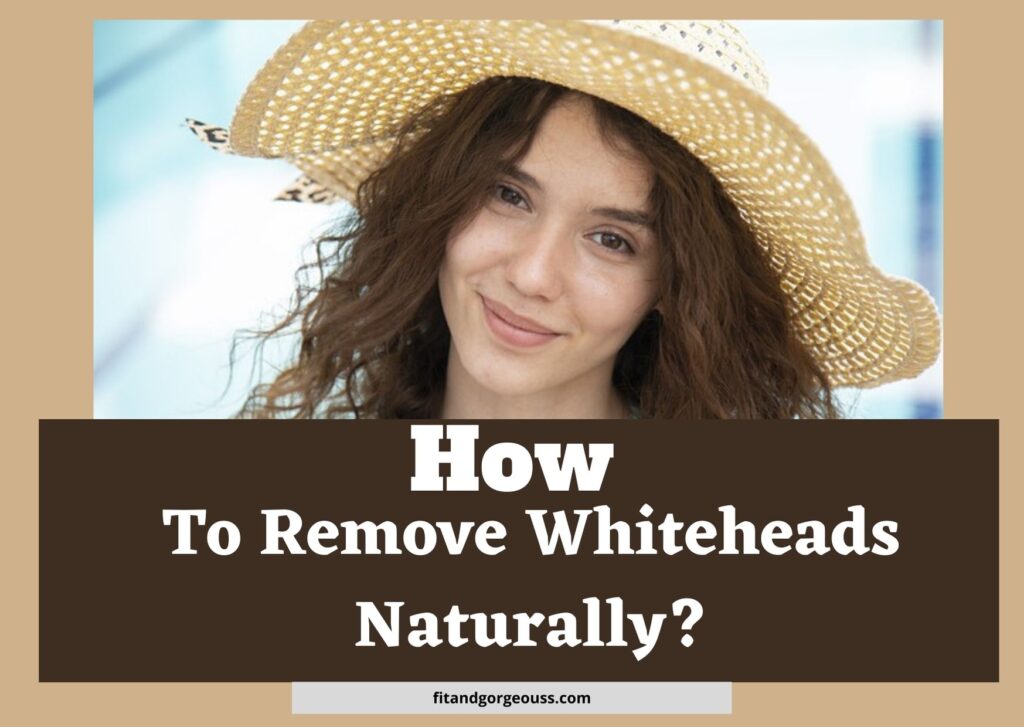 How To Remove Whiteheads Naturally?
5 Whiteheads on nose removal home remedies. Have you ever looked at yourself in the mirror and noticed that you have these lumpy whiteheads that seem to be just waiting to burst open. After acne whiteheads are among the worst problems of the skin.
So how do you get whiteheads?
You probably already know that, the skin produces oil and releases it through the pores to keep it moisturized. However when the pores get clogged for some reason the oil and sebum begins to accumulate and bacteria can thrive.
This in turn results in whiteheads blackheads and even pimples the most commonly affected area is the T-zone. Which consists of your forehead and nose as well as some parts of your chin and cheeks. If whiteheads are an issue for you especially in your nose area you've come to the right place.
In this article, we will share with you some of the most effective home remedies that you can use to get rid of whiteheads fast.
[ READ : How To Get Clear Skin Naturally ]
Scrub your face with an oatmeal sugar scrub
To open up your blocked pores. You can scrub your face using these natural ingredients
What you need
Granulated sugar( brown or white) one spoon
To make the scrub simply mix all the ingredients above thoroughly scrub your face for about 5 to 7 minutes and then leave it on for a few minutes. Finally, rinse your face with lukewarm water,
Apply something acidic to the affected areas (Like backing soda)
Combine baking soda with water and then apply to your nose area or in other areas where there are whiteheads alternatively you can apply apple cider vinegar that is diluted in water.
Leave the solution on your face for a couple of minutes and then wash off using warm water.
[ READ : How to get rid of blackheads at home ]
Use ingredients from your garden
If you are looking for an effective home remedy look no further your garden might have everything you need.
Using neem leaves and free Tumeric create a paste and apply it on your nose or other affected areas for 15to 20 minutes do this every day for a couple of days until your whiteheads are gone
Apply Wet Teabags
Many people do not know that tea is good for the skin too. You can apply wet tea bags on your nose and the rest of your face as often as possible and you will notice that the skin on your face will become smoother and free from whiteheads and acne.
[ READ : How To Remove Dead Skin Naturally ]
Egg whites
You can also create a moisturizing natural face mask that can help get rid of your whiteheads using egg whites simply separate the yolk from the egg white and then whisk the egg whites until they become frothy.
Apply the resulting product on your face and leave it on for 20 minutes or until it completely dries off rinse your face with warm water.
If you are frustrated with your whiteheads and acne these home remedies are worth giving a try. However if the problem persists it is recommended to consult with your dermatologist because there could be a deeper root of the problems such as hormones stress genetics or the temperature and humidity in your area.
Read more on WikiHow
Thanks for reading on Fit & Gorgeouss
Share with the one who really need to know!