How To Do Makeup for beginners?
All Makeup tips start with good products and way of application. However, a crucial aspect of learning How To Do Makeup for a beginner is taking good care of your skin.
You can mask a tired look or blotchy face but if you want the best results, you need to ensure your skin is healthy and glowing. The combination of good skin, the right products, and good makeup techniques will help your makeup look flawless.
Begin creating magic with your face starting with the tips given here. Step by Step Makeup For Stunning Look.
# Get a good night's sleep
This simple beauty tip does wonders for your skin. It improves tone and texture. If you're unable to get at least 7 hours of sleep the night before, try to work in 15 or 30-minute power naps during the day or about an hour before you do your makeup.
# Cleanse your face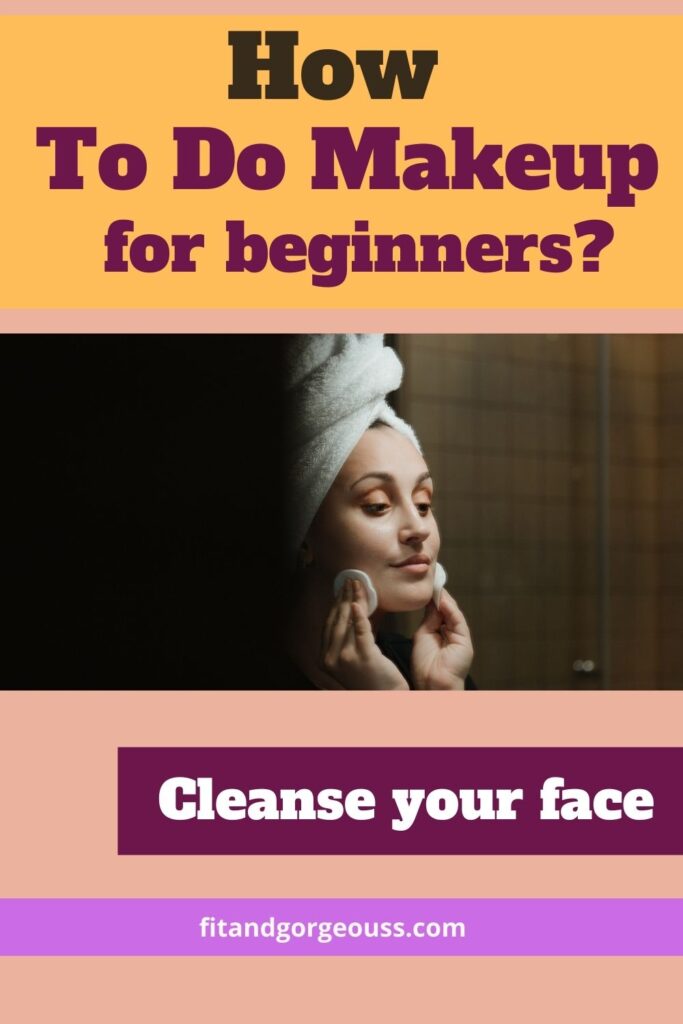 Cleanse your face with a mild product compatible with your skin type. Use toner for oily skin. Then spray on a hydrating mist or apply your favorite non-comedogenic (skincare product which doesn't clog the pores) moisturizer.
# Apply a primer
A primer that has silica or illuminating properties taking care not to slather it on too thickly. Just put enough so you avoid the caking effect, which only makes wrinkles more obvious. Doing this helps set your foundation and makes putting on makeup easier. You can get a product infused with moisturizers to make the job quicker.
[ RECOMMENED ARTICLE: How To Apply Primer? [3-Steps] ]
TOP TRENDING PRIMER FOR YOU.
# Apply concealer
Dab or brush on concealer in stripes around the eyes, mouth, and nose to even out your complexion. Lightly brush some on bumps and pimples as well. Yellow-based concealers are good for camouflaging red spots. To avoid getting white eyes the concealer shade should match the color of your cheeks so it blends in easily.
Blend with the lightest touch in the area under your eyes, as the skin there is very delicate. Do not tug.
# Apply foundation
Next put on foundation, which should be lightweight and appropriate for your skin color. If you have really oily skin go for powders. However, you can try liquid ones that have a matte or powder effect upon drying. Those with dry skin should use liquid foundations.
Apply with a brush, sponge, or your hands and use light downward or sideward strokes. The advantage of using your hands is that the liquid spreads more smoothly and blends better due to the warmth of your fingers.
Don't forget to apply foundation on your neck hairline and the area near your jawline and ear as well.
TOP TRENDING FOUNDATION FOR YOU.
# Set the foundation
Set the foundation with translucent loose powder. Dip a large brush in the powder, tap off the excess and dust it on your face, especially those areas that get shiny.
# Define your brows and eyes using makeup brushes
Put a bit of shimmery eye shadow on top of your lids and apply a darker shade on the creases to add depth. Line your upper lids and curl your lashes.
# Apply two coats of mascara
Move the brush diagonally from the roots to the tips.
# Add dimension to your face
To add dimension to your face, apply matte a bronzer or blush to shades darker than your skin on the sides of your forehead near the hairline and under your cheekbones, brushing outward up to your ears.
# Apply Brush blush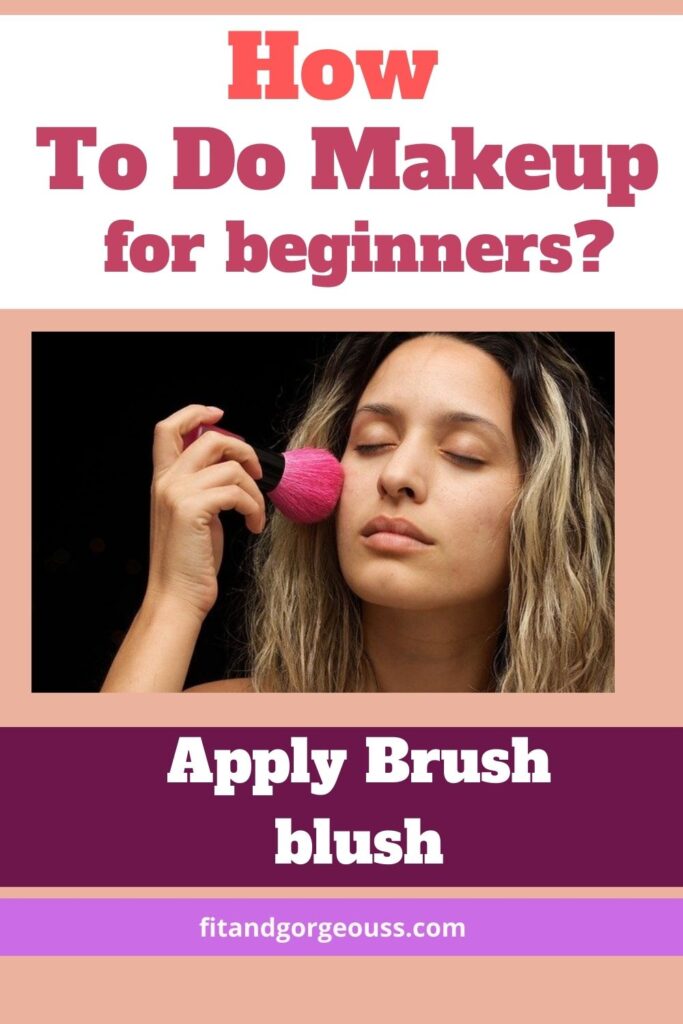 Brush blush, on just above the part of your cheek where you applied the bronzer. Apply highlighter on your cheekbones, chin, and forehead.
TOP TRENDING BLUSHES FOR YOU.
# Blend everything
Using a big Brush and a lightweight, fine finishing powder until the stripes made by the bronzer and blush blend into each other and look more natural. Use downward or sideward strokes.
# Buff your lips
Buff your lips with a damp washcloth if they're dry or chapped. Apply a little lip balm to moisturize. Then apply lipstick to the center of your lips and Pat the color outward with a finger to get a more natural look for the day. If you want intense lips that last long line your lips first before putting on lipstick.
[ RECOMMENDED ARTICLE : How To Apply Lipstick perfectly? | 3 Easy Steps! ]
Put a bit of gloss in the middle of your lips and blend this in so you get a nice, glossy look without overdoing it. You can put a bit of shimmer on the top edge of your lips right at the center to give you that dewy look.
Using a finishing makeup spray is also a helpful tip on how to make your makeup look flawless. To preserve your look during the day or night, use blotting paper to get rid of the shiny spots on your face instead of powder, As this may add more layers to your makeup and cause caking or diminish the color of your bronzer or blush.
Recommended articles :
Read more on WikiHow
Thanks for reading on Fit&Gorgeouss