How To Get Pink Lips?|Best Tips At Home Lip Care Routine.
Rosy and supple lips naturally add a charm to our everyday look but,
How do we get them to stay that way without having to splurge on expensive masks and exfoliators?
We have put together some simple and quick DIYs that will help you get rid of chapped dull lips in no time.
Here are best tips at home lip care routine.
#1 Lip Softener
An easy hack to get rid of dry flaky skin is to apply some petroleum jelly on your lips and gently go over with a toothbrush.
This will exfoliate your lips and remove all that dead skin, revealing pink and soft lips!
#2 Brightening Exfoliator
If you have dry, discolored, or pigmented lips, use a scrub that's enriched with VitaminC or you can make one using the following ingredients.
Take some orange peels, sugar and almond oil.
Grind dried orange peels into a fine powder and take 2 tbsp in a bowl.
Add 2 tbsp sugar and 10-12 drops of almond oil to it.
Mix well and get scrubbing.
Orange peel powder will help brighten your lips and remove excess oils. Sugar when blended in with orange strip powder is an extraordinary exfoliator. Almond oil moisturizes chapped lips and makes them smoother.
Wash off the scrub and you'll see that your lips feel hydrated and soft.
#3 Pout Plumber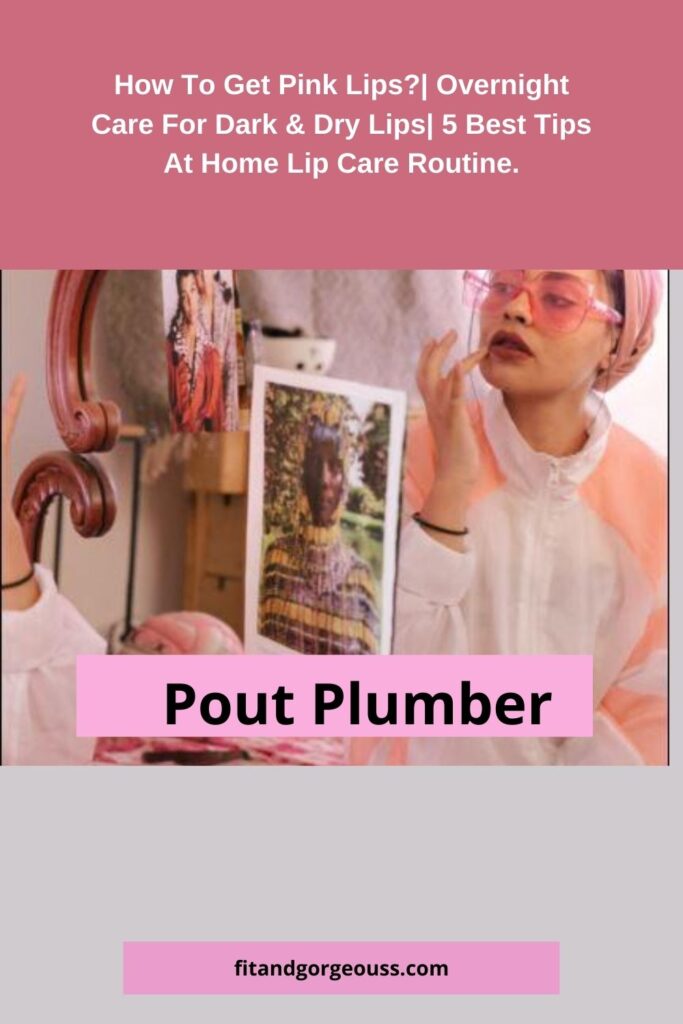 If chapped lips are a constant problem all through the year, then try out this supersimple and easy DIY.
Take 1 tbsp brown sugar, 1 tsp honey, and 1tsp lemon juice to make this exfoliator.
Apply the scrub and rub it on your lips gently for some time and wash off.
You will achieve hydrated and soft lips in no time.
#4 Nourishing Moisturiser
Sometimes, using a lip moisturizer is not enough to hide pigmentation and dark lips. So, dip a Q-tip in almond oil, apply it on your lips and leave it on overnight.
The Vitamin E present in this oil protects the lips from the sun's UV rays, and the fatty acids heal chapped lips by retaining moisture.
Do this every night to flaunt a pink pout without having to wear lipstick!
#5 Overnight Hydrator
Our lips need some care from time to time and this overnight DIY treatment is perfect for uneven lips. Start off by washing them with warm water and use a soft cloth to remove any dirt and massage in circular motions to remove flaky dead skin.
Add a coat of lip balm or petroleum jelly to keep your lips nourished right before you hit the sack and you will wake up with soft and supple lips in the morning!
If plump, soft, and pink lips are something you want to achieve without any chemical or scary treatments, these tips and hacks are just perfect for you.
Now you know how to care for your lips on a regular basis, go ahead and flaunt those pink lips every single day!
Be Fit & Gorgeouss!
Learn more about How to get longer and thicker hair for women?|13 Top easy Ways to Make Your Hair Grow Faster.
Thanks for reading on Fit & Gorgeouss!
Read more on Ways to get pink lips WikiHow!
Share with one who really need to know this!